Offset Printing vs Digital Printing
Ramai yang selalu keliru antara offset printing vs digital printing. Nak buat business kad 100 pcs shj. Nak guna offset ke digital printing ya?
Bagi anda yang mengusahakan bisnes percetakan wajib tahu bila dan kenapa perlu guna offset printing dan digital printing. Jom baca artikel ni selanjutnya untuk penjelasan beza antara offset printing vs digital printing.
Beza offset printing vs digital printing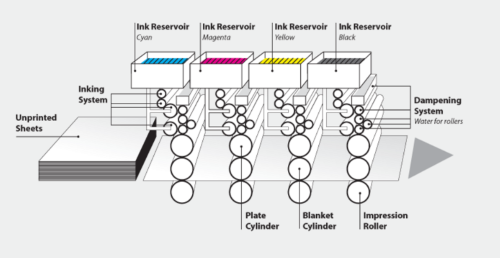 Offset printing technologyuses plates, usually made from aluminum, which are used to transfer an image onto a rubber "blanket", and then rolling that image onto a sheet of paper. It's called offset because the ink is not transferred directly onto the paper.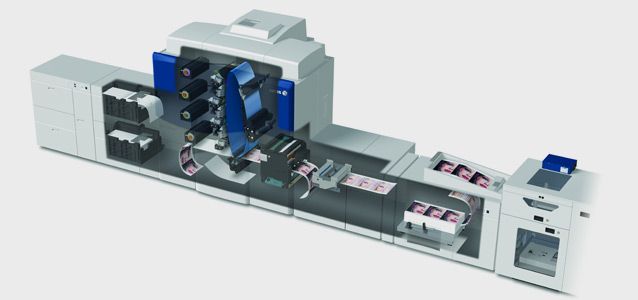 Digital printing doesn't use plates the way offset does, but instead uses options such as toner (like in laser printers) or larger printers that do use liquid ink.
sumber: https://www.printingforless.com/Digital-Printing-Explained.html
7 faktor penentu penggunaan offset dan digital printing
1. KUANTITI
Offset printing sesuai digunakan untuk kuantiti cetakan yang banyak. Selalunya melibatkan cetakan melebihi 500 pcs.
Manakala digital printing sesuai untuk cetakan kuantiti sedikit dengan minimum 1pcs.
2. SAIZ CETAKAN
Kebiasaannya, digital printing mampu mencetak dokumen sehingga saiz A3. Manakala offset printing boleh menghasilkan cetakan sehingga 45 X 30 in besar.
3. HARGA
Bagi kuantiti sedikit, digital printing lagi menjimatkan berbanding offset.
Manakala untuk kuantiti banyak, offset printing lebih murah berbanding digital printing.
4. KUALITI
Digital printing – kualiti cetakan kurang berbanding offset. Warna kebiasaannya akan berbeza sedikit daripada design asal.
Offset printing – Output warna cetakan 99% tepat dengan design asal. Warna lebih tahan lama berbanding digital printing. Pilihan ideal untuk cetakan menggunakan pantone color.
5. KELAJUAN
Digital printing selalunya lebih laju berbanding offset printing. Hal ini kerana offset printing memerlukan beberapa persediaan awal sebelum proses cetakan dijalankan seperti pembuatan plate.
6. KETEBALAN DOKUMEN
Digital printing boleh menjalankan kerja cetakan untuk dokumen sehingga 260gsm tebal. Manakala offset printing mampu membuat cetakan untuk dokumen setebal 400gsm.
7. PEMBAZIRAN
Digital printing – tiada pembaziran kertas untuk tujuan test print (sekiranya tidak salah cetak saiz dokumen dan lain-lain)
Offset printing – perlu menjalankan proses test print yang memerlukan beberapa kertas sebelum cetakan sebenar dijalankan.
Di FLEXISPRINT, kami menjalankan kedua-dua tempahan digital printing dan offset printing. FLEXISPRINT sangat komited untuk membantu para usahawan menghasilkan bahan promosi yang berkualiti untuk pemasaran anda.
Hubungi Kami
FLEXISPRINT Seksyen 2 No 14, Jalan Bunga Tanjung 2/16, Seksyen 2, 40000 Shah Alam, Selangor.
+6011 2013 2991 | flexisprint@gmail.com
FLEXISPRINT Seksyen 13 No 12, Jalan Balapan 13/32, Seksyen 13, 40000 Shah Alam, Selangor.
+6011 3296 3966 | flexisprint13@gmail.com